Branding services create & nurture a clear commercial presence. Learn how a branding agency cultivates brand identities, inspiring loyalty from customers.
Branding services is hot topic these days. And If you didn't get the memo, today's commercial landscape is not some mythical nirvana lacking in competition. It's a cut-throat battleground where your business is faced with a binary choice: Covetously carve your space OR drown in the ocean of digital noise.
Not if your branding hands you some competitive edge, though. Branding services help businesses looking to jumpstart an identity which will spur meaningful brand interaction with their target audience. Whether such interaction is at its base-point (brand awareness), or its peak (converting prospects into customers or brand advocates).
This is why the best businesses around fortify their business operations with branding services. After all, it was Jeff Bezos, Amazon.com's founder who profoundly put it thus: "Your brand is what other people say when you're not in the room".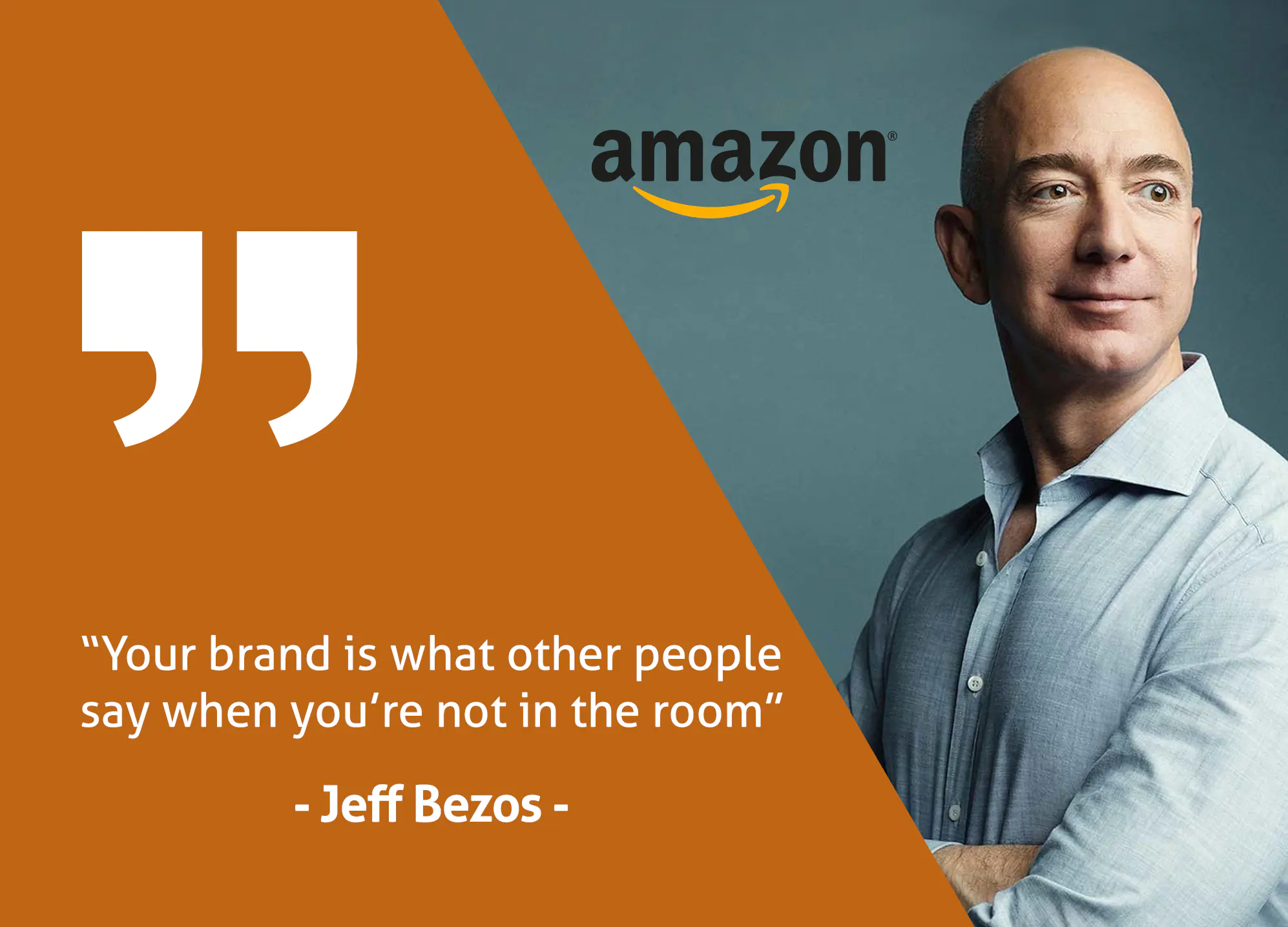 Quite sadly, to some businesses, branding is the culinary equivalent of confectioner's sugar — only sprinkled in as an afterthought in their marketing (if it was ever in their plans to start with). To others, branding only strikes a visual representation of a small part of the whole — a brand name, a color scheme, and or a logo.
While these are parts of what make up the eventual package that is your branding, you'd be remiss to reduce branding to just any of its components.
Far from being a mere design/visual identity of a company, branding goes deeper to the core of a business, what it stands for, and the emotional response it triggers in the minds of the average Joe.
Further, the essence of branding to businesses underpins the need for top-notch branding services — a flurry of activities involved in creating, sustaining, and enhancing a brand's identity. Whether digitally, or in print (physically), without branding services, a brand would have as much leeway as an ambulance stuck in traffic (not much, eh?).
We understand how much of a big deal having to peel back the layers of your branding especially if you're an already existing business where the stakes are higher than if you were just setting up shop. And we've hived off these front-burner questions you're likely to ask:
What are Branding Services?
They involve pivotal elements which compel customer loyalty in the long run. A few of these deliverables are Brand naming, Brand Identity Guide, Brand marketing & promotion, logo, website & graphic design, Brand Messaging, Packaging & Product design, etc.
What does a branding company do?
Built to function as an extension of your marketing team, branding agencies help create brand identities that delight your target audience. Pulling this off is talent-intensive, and they've got loads of it, whether copywriters or designers, strategists, etc.
Should You Consider Hiring for Branding Services?
You don't get a second chance to make a first impression. Thus, it'll be risky not to hire. Branding meets at the crossroads of business, marketing, and a bit of human psychology too! It demands a lot of expertise that you can get only from experts.
How much do branding agencies charge?
Branding services are not one-size-fits-all. While some brands might need rebranding, others might require just a better brand positioning/promotion strategy. It quickly becomes futile to slap a price tag on services when viewed from this angle.
Why are branding services important?
Almost every consumer has at one point or another reinforced the 'top-priority' status of branding. Picture this: you're a sneaker lover looking to purchase a pair of cool sneakers.
The sneaker-loving community has whipped up some serious craze about luxury brands like Balenciaga and Givenchy. You've seen both of them. More importantly, you can already see yourself rocking 'em.
You're ready to click "buy". But, there's a hitch:
… Both brands tick quite a LOT of boxes.
For starters, both are strikingly similar in appearance (both Athletic in their build). So similar to the unsuspecting eye, you'd think they're offering one and the same product.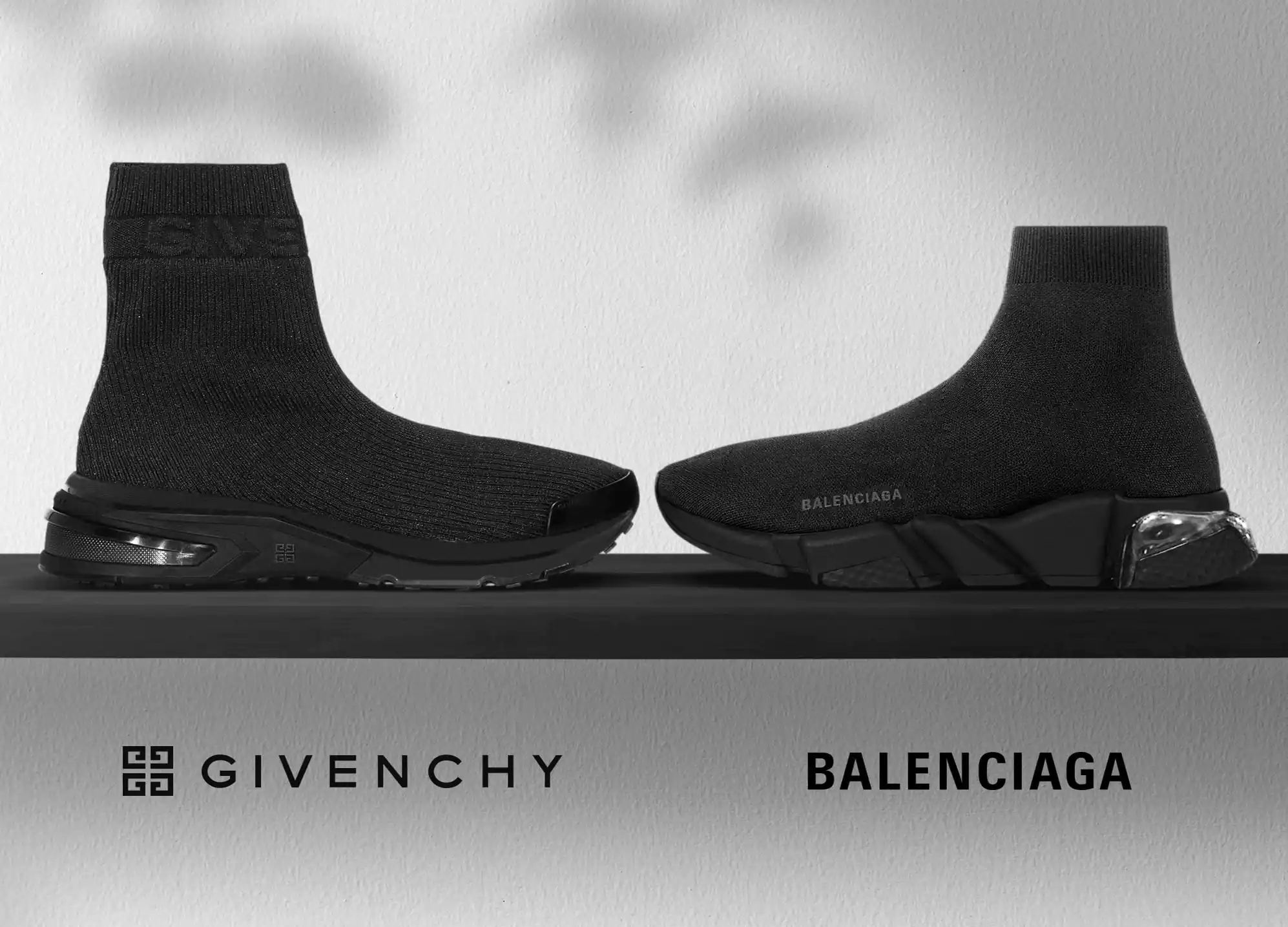 Image source: https://www.balenciaga.com, https://modesens.com
Both luxury brands too! What then becomes the evaluating metric/criteria for selection?
Generally speaking, the branding of both companies becomes the defining factor. (bearing in mind that no two brands are the same) Though seemingly alike, these brands will possibly appeal and connect to you in varying, easily distinguishable ways.
Such differentiation is only made possible through distinctive branding… services.
Your branding helps draw a thin but clear line between competitors of a similar commodity by creating an instantly recognizable identity that your target audience can relate to. Think of it as screaming from the rooftops (with your own brand voice) about what makes your business different from every Tom, Dick & Harry Inc.
And because branding is so often associated with customers' perception, it also determines the value they will attach to your product. Indeed, branding experts have attested that the market value of a product is measured by the way the brand presents itself.
Good branding yields high brand equity. Meaning, you're willing to pay more than you ordinarily would for the same product from a brandless source. Brand Equity here is far from just a buzzword — it's the value of a well-known brand and its ability to create a desire to 'associate with' or to 'belong' in the mind of their audience.
Brand equity, as you may already suspect (Clue: equity suggests "financial value") is a core asset for any brand, as it helps them stay relevant, and competitive too! Consider the example of Apple products:
Foam at the mouth all you want about Apple's recent lack of innovation all you want but buyers still associate them with excellence, design, and innovation. Are the prices 100% steeper in costs than competitors? Wannabe customers would eke out the extra buck regardless, waiting in unduly long queues to snap up their latest Apple edition.
Branding Services — Beyond The Wrapper Around The Candy (Hint: Design)
To clarify, digital branding is not just about slapping on a fancy logo and calling it a day. It's everything that creates an image of your product in the mind of your consumers.
Just like Jeff Bezos' Amazon branding strategy, when branding services are effective, they provide a strong image for a company that influences its perception.
We live in very dynamic times where every second counts. Every so often, customers try to save time by rocking with brands with a certain aura of pre-selection. Remember, your brand is only as strong as its reputation, and visibility.
Recently at Stan Branding, we got involved with a company named KravKnife who are trainers in a specific variety of Krav Maga that many other studios do not teach. After accessing the market opportunity, they also created the ideal tactical knife for this art for global supply, online. They're based in Buenos Aires, Argentina.
After deliberations with their in-house marketing team, they briefed us about how they sought to mark their entry into an already saturated self-defense industry with a 'statement' identity. The company had wanted to showcase its brand and unique value proposition consistently with a uniquely vibrant feel for its audience using a unified tone, across all marketing assets.
Following a general brainstorming of our expert team (including marketers and designers), we found that KravKnife's actual USP was the quality of its customer service and support. First, we came up with the slogan "Your tactical partner" to draw the attention of their target market to the reliability, agility, and super-portable and functional role that the knife plays in this art of self-defense.
Hemming all the pieces together, our award-winning designers crafted the brand's catchy logo using a knife icon intricately thrust into the letter "K" in the "KRAV" wordmark to signify solidity.
The end product delicately reflected a swift, seamless, and customer-oriented brand identity across every touchpoint. Their website copy was crafted in a way that appealed to a diverse range of audiences, giving them a sense of belonging and inclusion. Project delivery was also on time and on budget.
Stan was pleased to hear Sven rave about how his organization had since gone on to 'break even' (recovering their ROI in the process) in just 3 months after the branding exercise. Now, they've reached profitability and gained recognition within their Industry — they recently won the 2021 Growing Business Awards.
We made some really good friends during this collaboration, so we wish the team at Kravknife remarkable success going forward! 🙂
What types of branding services can help your company?
Branding is a marketing term that links your business to an image you want consumers to resonate and associate with. Branding services may appear in the form of brand strategy (positioning & messaging) graphic design, logo creation, to help build your online presence for your company.
Once presented with these different services, it can be difficult for a consumer or potential client to understand what each service actually entails. A wide variety of services fall under branding, and although no one strategy fits every brand's needs, some basic ones cut across board:
1. Brand Identity (Name, Logo, Tagline/Slogan, Visual Identity)
Your brand identity can be as unique and creative as you want. It's the way that people perceive your company, products, or services through visuals design and other brand elements like logos, name, colors, and font used across all marketing collateral and communication materials (including content), patterns on product packaging, your USP, and your brand's storytelling.
Brand names should stick on ya, and that's why 72% of the best brand names are made-up words & acronyms. There goes your reminder that here's where you wanna wear that creative hat and dig deep to unlock that gem of a brand name.
We all know the influence the M&M's chocolate candy, coined from the initials of its founders (Bruce MURRIES and Forrest MARS) has had on many a sweet tooth. The acronym sticks and their brand identity has sold them to their audience, earning them a household name in over 100 countries and $688.7 million worth of sales as of 2017.
The same goes for popular sports channel, ESPN. The average sports lover will likely be forgiven for not giving a moment's thought to what the acronym ever stood for despite years of binging on ESPN content.
ESPN stands for Entertainment & Sports Programming Network, and it's gained so much global acclaim that ESPN.com has been found to be the No. 1 favorite sports website among sports fans by a whooping 33:1 margin according to a recent Harris Sports Poll eSports Report.
In more ways than we think, a brand bears a striking similarity to a person in the context of social interaction — for one, you want to CREATE a good first impression. That first impression, for the brand, is its logo design.
We're visual beings, and we want to identify things by their cool, visual representations. Hence, a logo is to a brand, what physical appearance (and the chance of attraction) is to a person. Studies suggest it takes roughly 10 seconds for people to form an opinion about your logo, so you want to make sure you're spinning a thriller!
As symbols, logos are a powerful badge of visual identity that transcends cultural and national borders. It's the first brand element a target audience is exposed to. A brand logo helps create the first impression about a brand and distinguishes it from its competitors. They help the public instantly identify a brand and/or its product or service.
Imagine taking a walk on a calm Sunday afternoon. Your eyes hazily glance through the advert displayed on the billboard. On second sight, you then stare at a black monogram of the interwoven V and S letter sitting pristinely on a white background.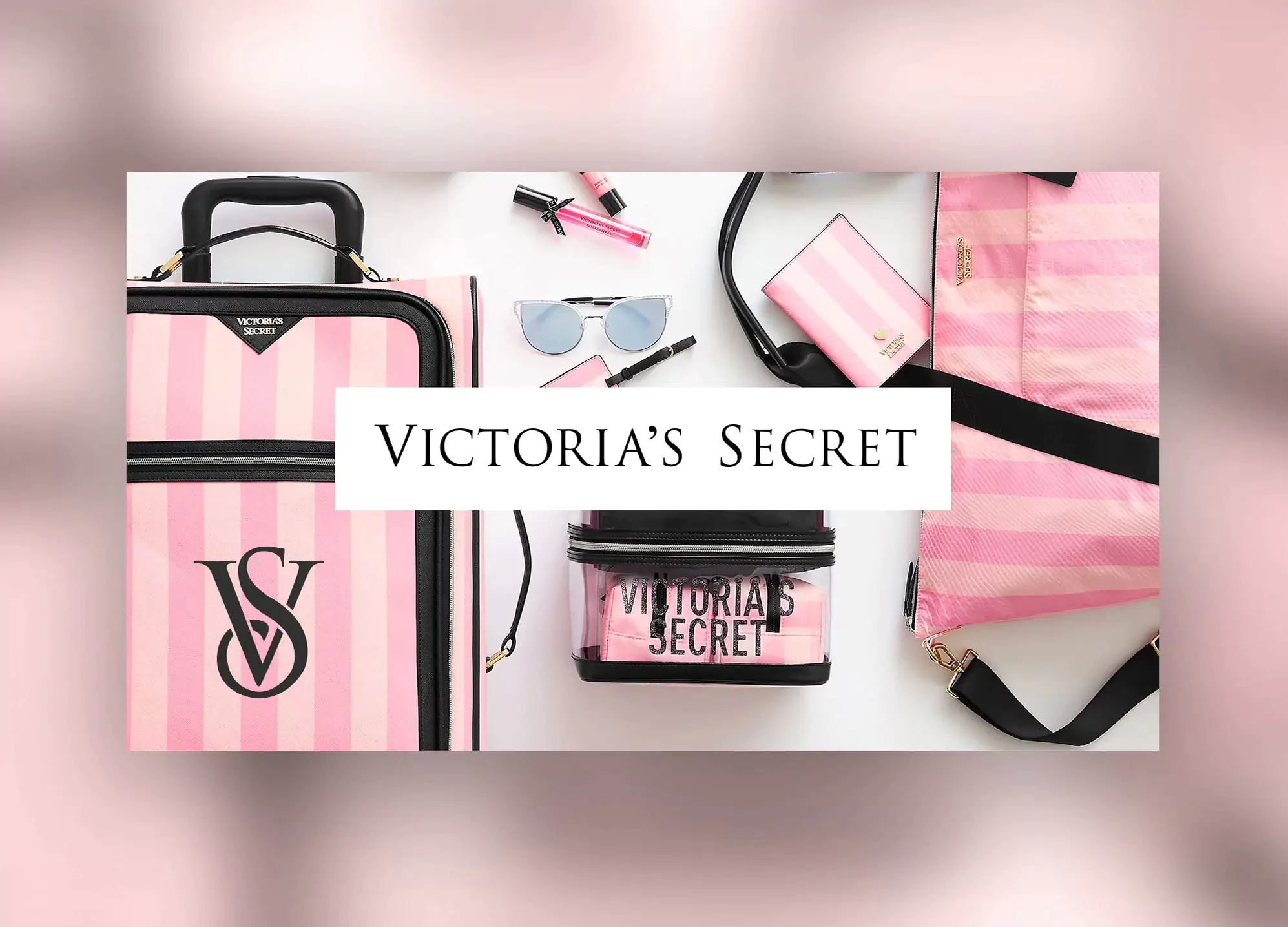 Image source: https://www.victoriassecret.com/us/
At that moment, what brand theme plays through your mind? You guessed. Victoria's Secret!
Not only can branding agencies help design eye-catching brand logos, but they can also help establish a clear digital brand identity. Whether a brand wishes to convey its legacy, core values, or tone, such a message can be crafted into its logo design.
The moral: resist the urge to circulate assets from your brand identity internally in a poly to gain their approval or validation. Your brand identity will speak to your audience, NOT your team!
2. Brand Positioning
Your Brand Positioning carves out that little spot you hold in the mind of your target audience.
It definitively answers burning queries like: What is your selling point? What sets your brand apart from the gazillion other brands with the same product or service? How does your audience perceive you in light of your brand's purpose? What're your values and ideals?
To effectively position, you need to walk in your customer's shoes. Start by evaluating their needs, and then matching your brand capabilities with their expectations and desires. An effective brand positioning strategy increases brand awareness, increases brand value, and creates a strong sense of brand loyalty in the mind of consumers.
An effective brand positioning may, when expertly delivered, create a brand impression so strong that the brand name eponymously becomes a generic term for the same products within the industry.
Band-Aid serves up a useful illustration here. When you get a wound, what do you cover it with to avoid exposure. A Band Aid? Wrong. You apply what is called an adhesive bandage.
It's just been the case that over the years, Band Aid has built such a timeless brand identity that the 'Band Aid' brand has become the generic term to refer to an Adhesive Bandage.
3. Brand Voice
Recall our brand-human analogy? A brand, just like a human, communicates with its audience in a unique, distinctive voice that authentically reflects its persona and values.
From MailChimp's brand voice, you can tell its personality is that of a slick and laid-back brother with a sense of dry humor. And its consumers know to expect easily digestible bits of exciting content, void of the corporate-speak most tech-smarts love to throw around.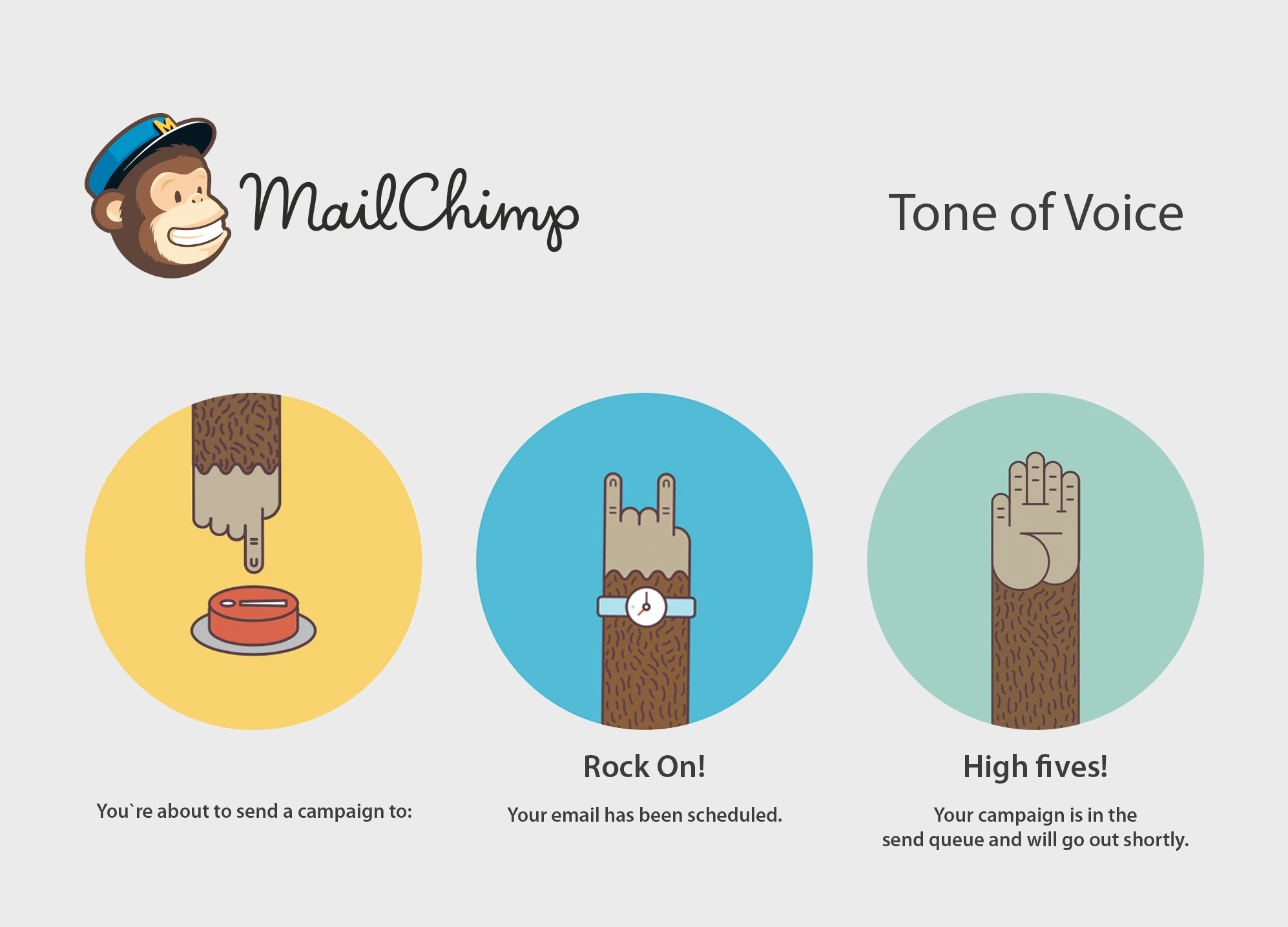 A brand voice also necessarily dictates the attention and level of engagement that it will get from its target audience. This is because as emotional beings, we tend to connect to or invest more in a thing that appeals to our emotions.
Through such connections, a brand voice solidifies a company's identity and personality in the minds of its customers.
Meanwhile, to a large degree, the demography of your brand's target audience will also have a say in your brand voice. It thus makes sense that the brand voice of Urban Outfitters as a brand targeting teenagers is warm, expressive, and down-to-earth. Not professional or anything grandstanding.
To avoid confusion, your brand voice must also be consistent, across all touchpoints of interaction.
4. Brand Strategy/Digital branding services
A brand without a digital marketing strategy? Uh! You may as well be an uncharged Tesla in the middle of a metropolitan highway. The world is increasingly digitized, thus making brand digital marketing a 'right swipe'.
With approximately 3.6 billion users of social media, it'll be a grave disservice to your brand if you're missing out on all the brand awareness you can scoop from leveraging digital marketing.
Year in and out, more businesses continue to emerge. And to remain a relevant brand in such a market, you want to create strong digital market visibility with digital branding services. Digital branding services help enhance a brand's identity and create an avenue to form internet-based relationships with old and new customers.
Digital Content Marketing also has a crucial role to play here. A research carried out by Smallbiztrends showed that 91% of businesses deploy digital content marketing in their branding strategy. Why? Your audience coming to rely on you as a source of information means that they engage on a more rewarding level.
What are the Benefits of Branding Services?
When Steve Jobs, founder of Apple said "Your brand is the single most important investment you can make in your business", he wasn't speaking amiss. Brands like Coca-Cola, Apple, and McDonald's have only come this far because they market opportunities in the offing, and position themselves for a teeming customer base through branding.
Let's dive deep into why there's so much ado about branding & branding agency as an investment to yield ROI of both tangible/intangible value:
1. Customer Recognition
Familiarity is a persuasive tool, and the top businesses don't whittle down their role. The primary advantage branding offers is recognition from your audience.
With the new wave of brands hitting the market, it is not too difficult for a new or an existing brand to get swallowed up. Regardless of the market saturation, a familiar brand will always stand out.
2. Differential Factor
Bearing in mind that monopolies are not the in-thing in today's market, there remains every likelihood that there's a handful of companies offering similar products or services. How then does your brand stand out? How can you show you are streets apart?
In a sea of similar products, branding services have the what-it-takes to markedly distinguish and tell your brand apart.
3. Customer Loyalty through Emotional Appeal
Branding services beam the underpinning personality of a brand to its audience. Customers may then connect to the brand through these shared values and the psychological triggers they spin.
When such a connection is established, they recognize and act on this bond to display a well-earned loyalty & commitment to the brand. Ultimately, people buy from people. Not businesses.
4. Easy introduction of new products or services
When a brand breaks into the market and cultivates its customer base, it's often easy and inexpensive to introduce subsequent new products or services. A brand with an effective digital branding strategy has a better shot at conversion than a brand without one.
Example: In 2017, when Nike and Offwhite launched their "The Ten" Sneakers, the sneaker community went abuzz with word-of-mouth validation of the product/service offering as they have recognized both brands. (For context, they sold out shortly after launch.) This new product boosted Nike's revenue metrics for the year it was launched and placed the brand far ahead of its competitors.
New products and services ride on the wave of customer recognition and loyalty and lead to revenue generation.
5. It Influences Brand Value & Inspires Trust
Branding shapes perception, and whatever value the public pegs on it. If Nike's periodic release of new sneakers has proved anything, it's this — customers will continue to patronize brands they attach value to.
A strong branding establishes a company's reputation and increases its credibility in the mind of its audience. And by constantly delivering on the promise, consumers know what to expect, and this establishes a degree of trust in the brand.
Should you consider hiring for Branding Services?
"Solving a Rubik's cube sounds like fun," said no beginner ever.
If you look closely through the story of every successful brand in history, you will mostly find traces of some infinitely rewarding liaisons with a branding agency or a team of experts. It's not a science of rockets to figure out why. A branding agency has got what we call 'skin in the game'.
A Branding agency does the heavy lifting. They look deep into the core of brands to understand their underpinning values, vision, and how they can best portray it. This usually takes in-depth sourcing of helpful information and research.
To be clear, a brand's reputation builds up whether a business does something about it or not. Branding is simply a way to control the narrative. A branding agency helps to control this narrative by creating and maintaining a brand's identity.
We'd wager most of the branding mistakes — including terribly done designs — were made by amateurs who bloated their branding skills rather than hire a branding agency. It's always the best call to leave stuff like this to the pros.
People love stories and a branding agency appeals to consumers' impressions by telling a brand's origins, challenges, and successes in a compelling way. This is how customers resonate with a brand.
To therefore become a successful brand, you'll be needing a brand agency that offers specialized branding services. To make your mark in a saturated market, your brand needs to make a statement strong enough to forge a lasting impression in the minds of the target audience.
This creative direction can only be forged with the hammer of digital branding experts.
Branding Services shape and elevate consumer perception around your brand. A brand your audience can easily identify means any positive, word-of-mouth endorsements they give will be credited to your brand, thus helping you attract and convert better.
Want proof? Montreal-based, French craft beer and Cider producing company, Brasserie de Senlis, briefed our agency. The French company was birthed by Jean Pierre in December 2020. The project involved developing a new brand identity with a view to reflecting a shift in their products with their clients.
They used to make artisanal brews but were now transitioning towards craft brews. Taking this factor into our work, we hatched a delicately molded brand identity to reflect its authentic origin.
After extensive rubbing of minds, we dug into their values to seek inspiration that'd form the base of our ideas. The sketches we whipped up began to take shape when we slapped on modern typography and blue-themed color scheme on the logo to take on a uniquely, modern optic while drawing from the well of credibility that the brand has inspired over the years.
After the slogan came the logo design and Corporate Identity development, which we made sure to already existing brand messaging to resonate with the average reader. Overall, the visual identity drew from the logo & name to inspire the message of swift print delivery in a way the average reader could not but grasp.
According to Sven, the ability of our team of creative experts to express their brand's voice & identity articulately, and across a vast range of brand assets was vital in their customer acquisition & retention process.
Ever since, they've been no.1 on the market and revenues went up 39% in one quarter. They've also gone on to land huge business collaborations with their clients, partnerships, and industry recognition (even among competitors!).
Hire Us!
For your brand identity to be a key differentiator with its unique stance in the market, it needs to be done by professionals. Like a sonorous symphony orchestra needs different skilled musical experts, you need a range of expertise on board, pulling together in the same direction, with the right motivation. And that's why we're here!
Our award-winning team of experts is always available to help you. All you need to do is fill out the project brief. You can get a free project pre-development, consultation from our CEO to create a brand identity you can be truly proud to stand behind.
And if you're looking for some real help in this area, Kindly give us a shout-out. We're always happy to share our wealth of experience and give you some tips and creative solution outlines!