Company:

Hycura

Location:

USA, Texas

Service:

Packaging design

Category:

Cleaning & Maintenance
Challenge
Septic Tank Treatment: The Product No One Wants
There's nothing sexy about septic tank treatment. It's not even a product the average consumer thinks about – until they need it. And when that unfortunate moment arrives, they'll walk into their local big box store, glance at the shelves, and grab the first product they see with 'Industrial Strength Septic Tank Treatment' scrawled across the front. They won't care what brand it is.
Result
Discovering a New Approach
Before thinking about colors, design elements, or typography, we did in-depth market research on the trends and companies in the septic tank treatment niche. One of the first things we noted was the complete lack of quality industrial package design. Everything looked as if it hadn't had an update since the mid-90s. So, when we began developing Hycura's brief and developing packaging examples, we knew we wanted to take a distinctively modern approach to their custom package design.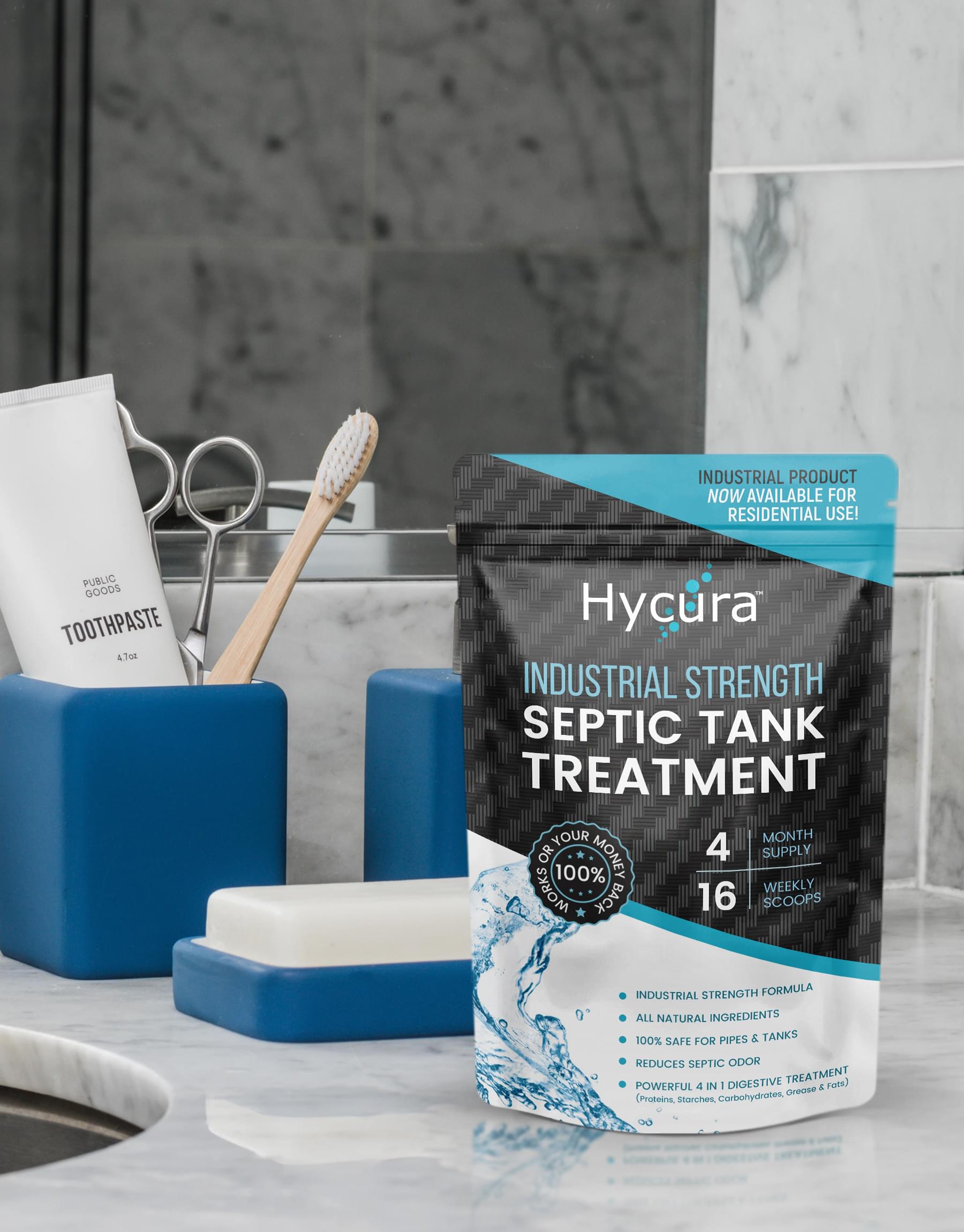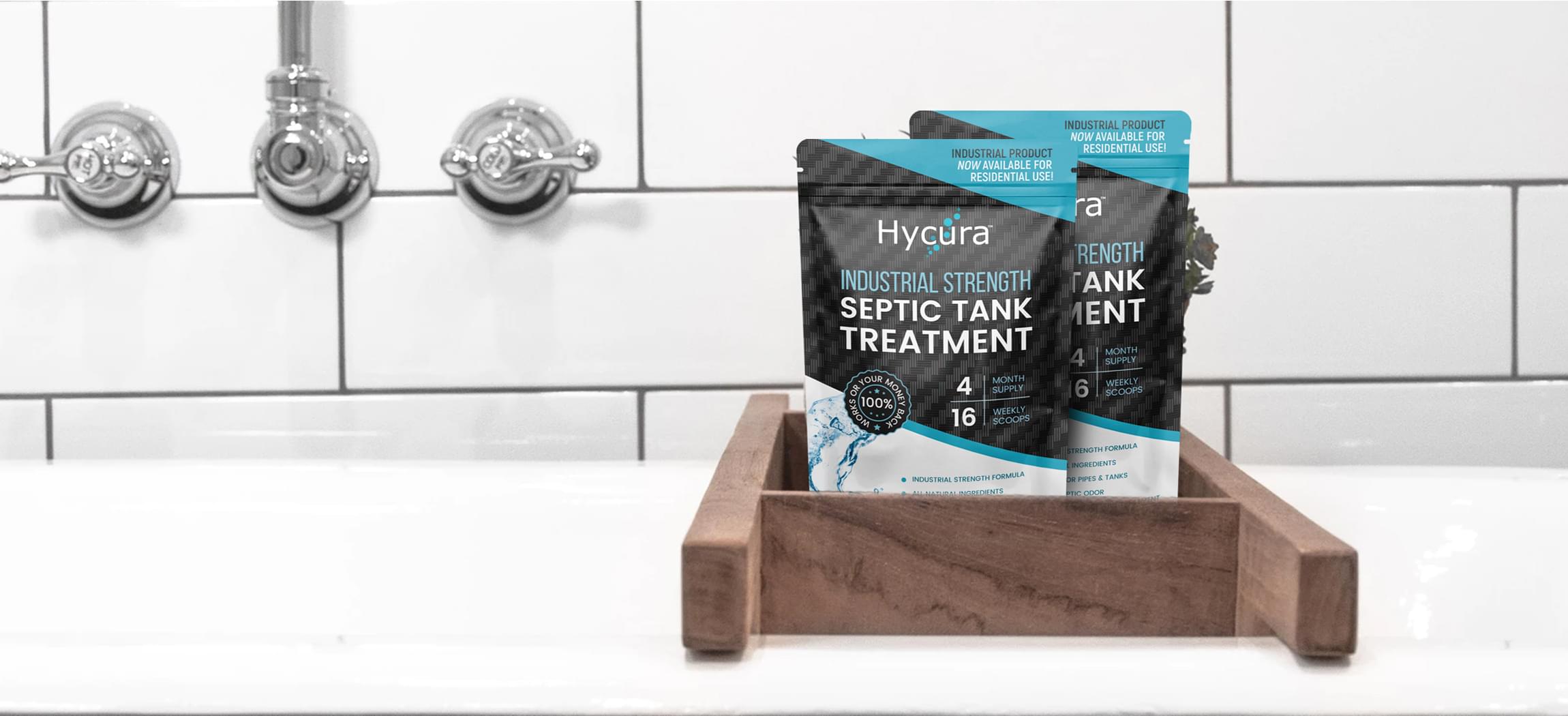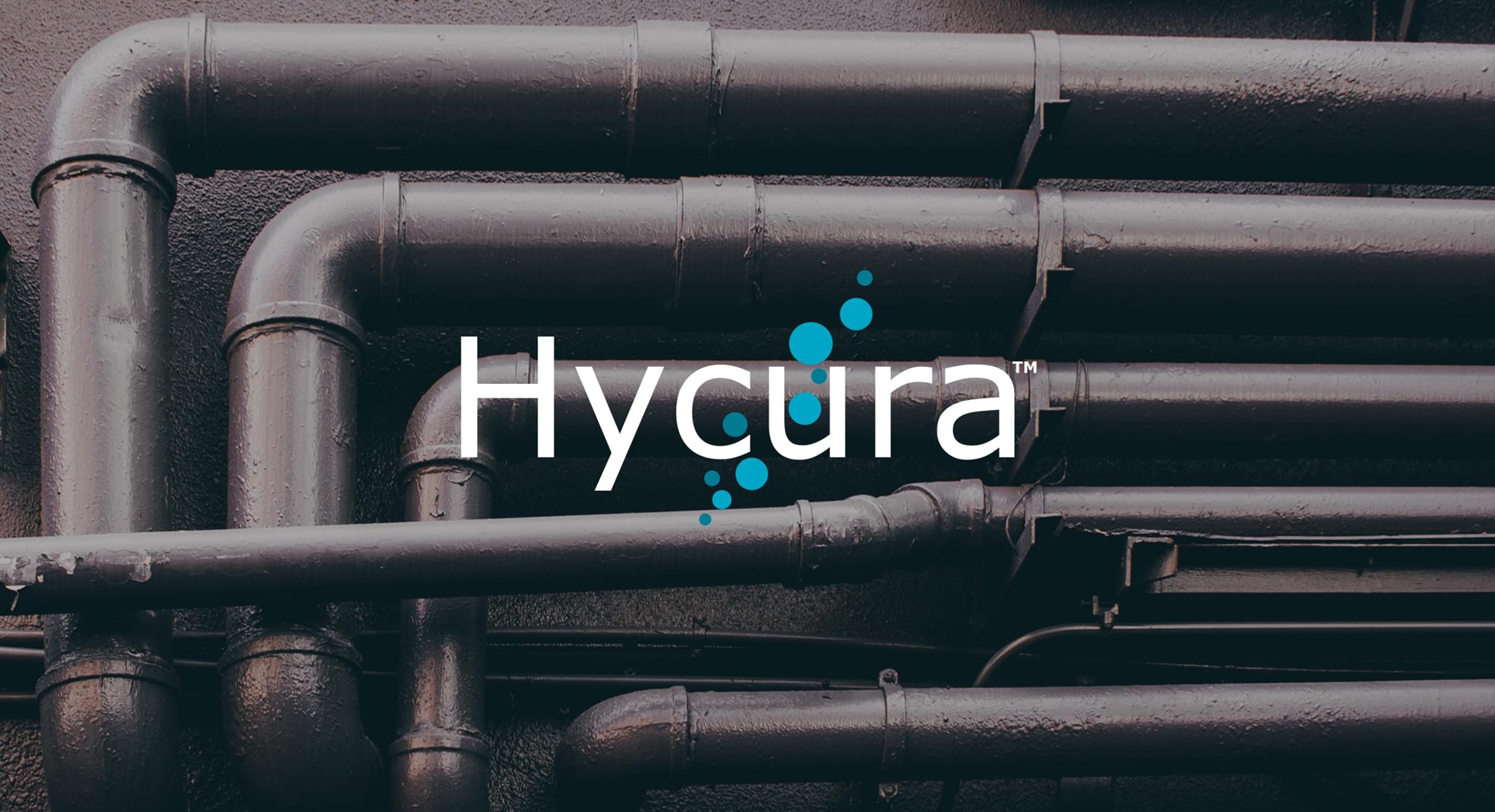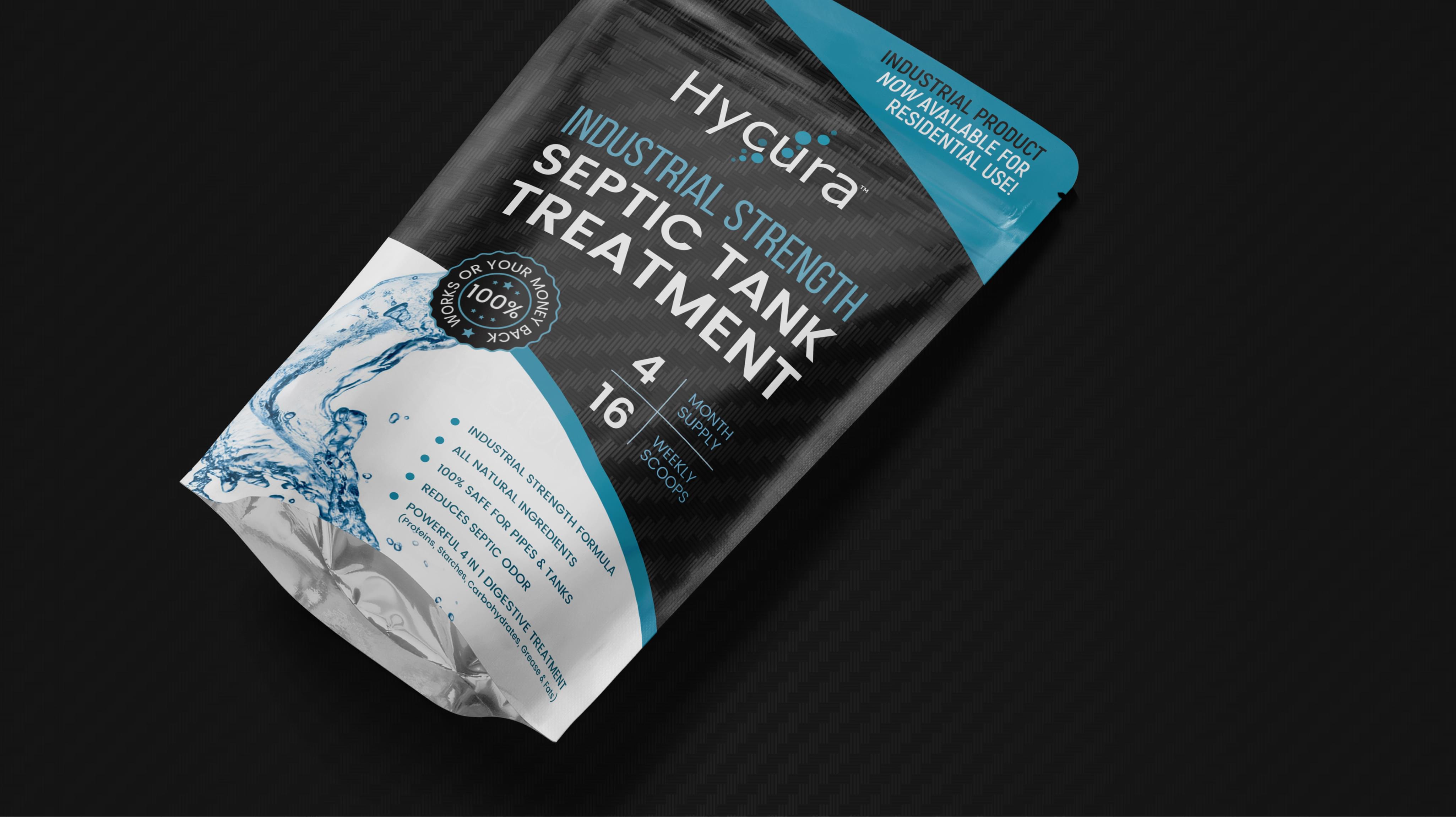 Consumers quickly took notice, even being willing to pay a higher cost than the competition because of the confidence that this new custom package design inspired.