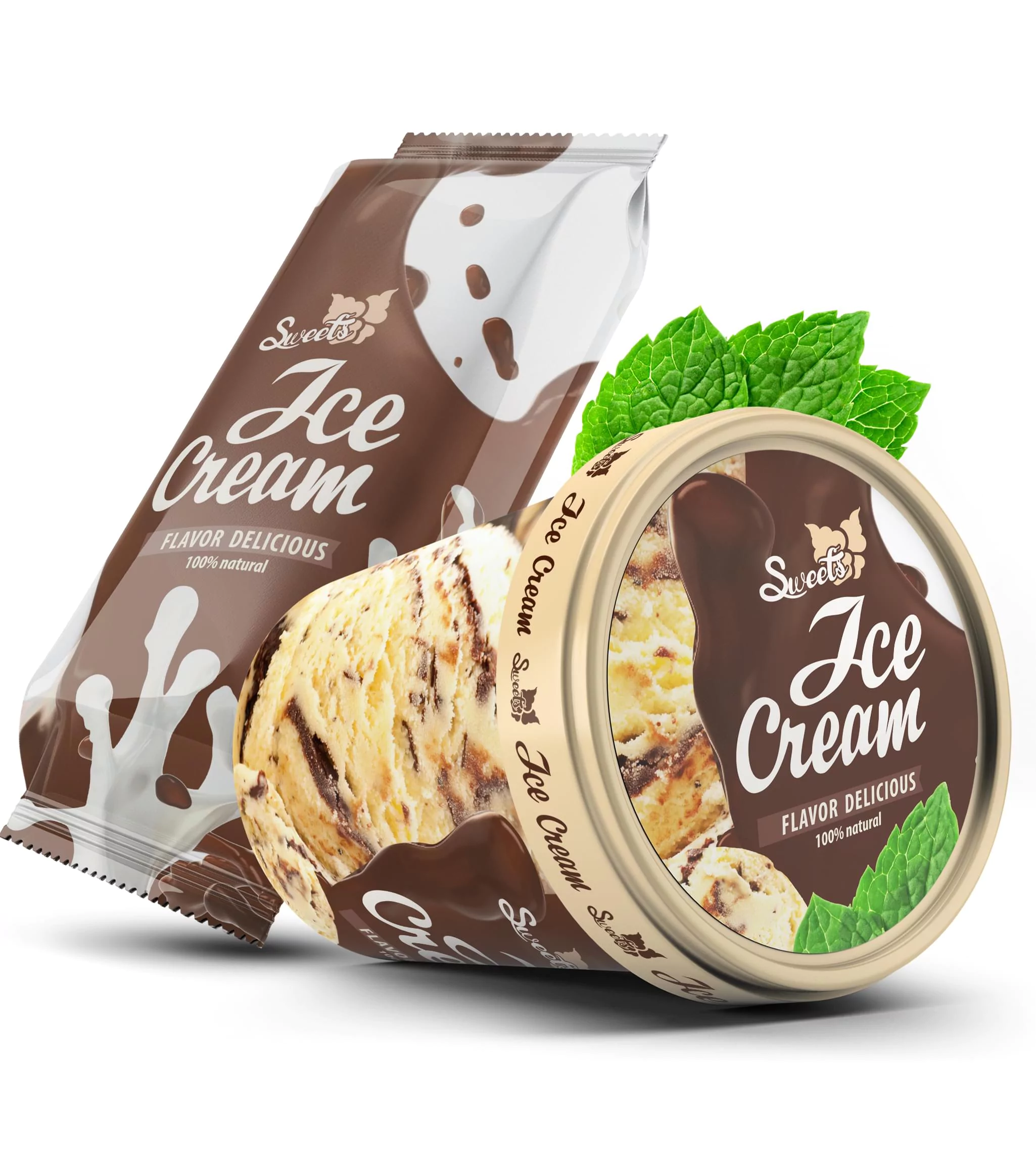 Looking for
Ice Cream Packaging Design?
View More
Ice cream is a beloved treat around the world, and people have developed many varieties. However, all those options have a downside. When a brand is trying to gain new customers, there's significant competition. Creative ice cream package design is a fantastic way to stand out on shelves and in coolers.
Individual Wrapper Design
Some ice cream treats are easiest to package individually into various designs. Meanwhile, others require a larger container to help all of the cold goodness. Either can be a great place for a professional ice cream packaging designer to create an innovatively eye-catching design.
Paper and Foil
Paper and foil are popular choices for wrapping individual treats. These are easy to apply as part of an assembly line and do not cost excessive amounts. Companies can get paper or foil printed with whichever ice cream packaging design they desire quickly as well.
Read more...