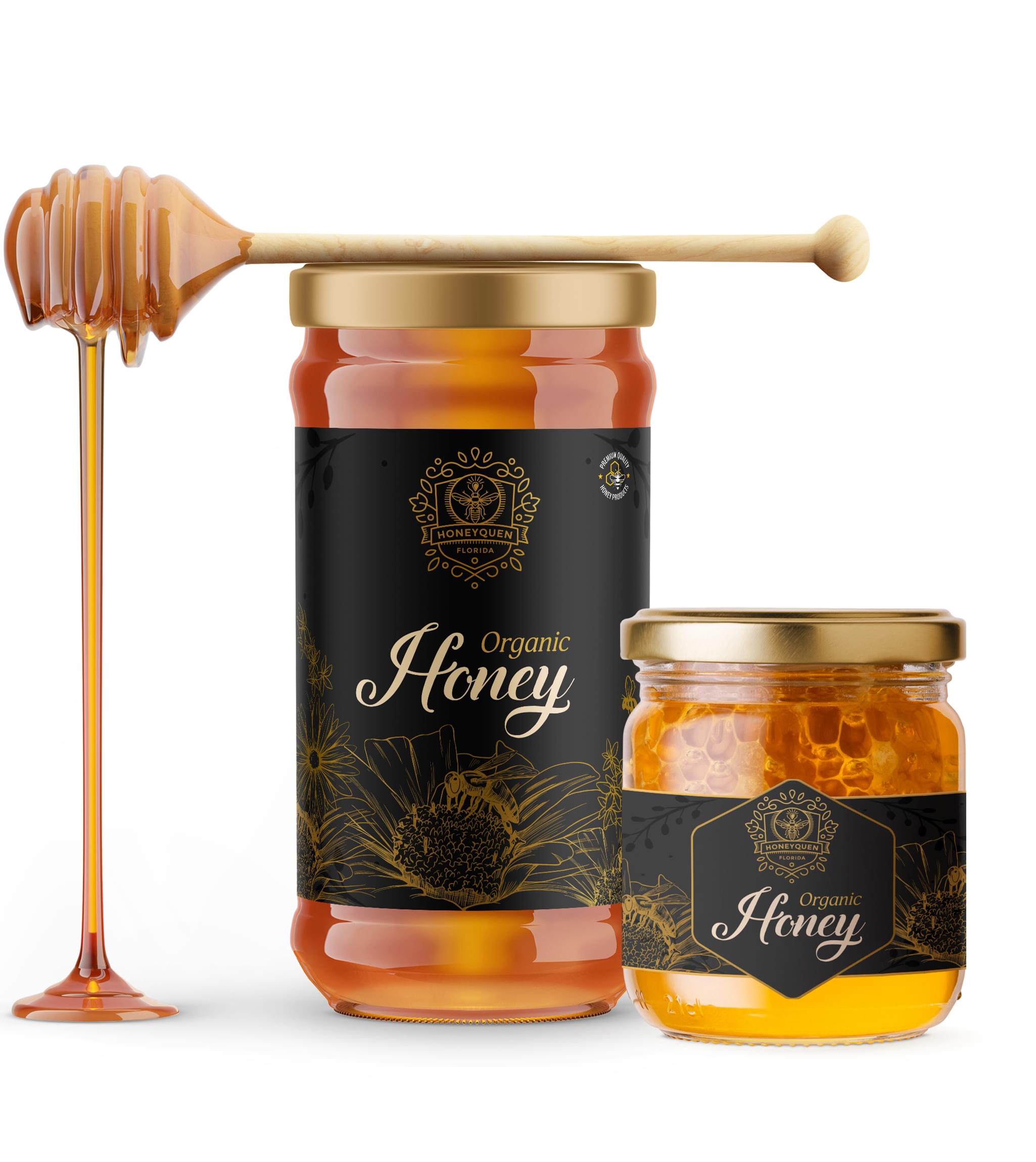 Looking for
Honey Label Design?
View More
Honey label jar labels are one of the most necessary marketing tools available. Consumers use them to decide which brands they want to spend their hard-earned money on, and it's always a competition. An innovative honey jar label goes a long way towards standing out on that shelf.
Colors for Honey Labels
Most honey jars do nothing to hide the vibrant color inside. This backdrop makes an ideal canvas for designing honey labels, but it also means the label must stand out on the rich ambers and golds. That's where finding the right color for each product creates eye drawing contrast.
Design Motifs
Honey exists across a vast number of markets, including in the USA. As such, there are a few universal design motifs that accompany many honey label designs. Including these motifs innovatively helps honey brands attract new customers.
Read more...