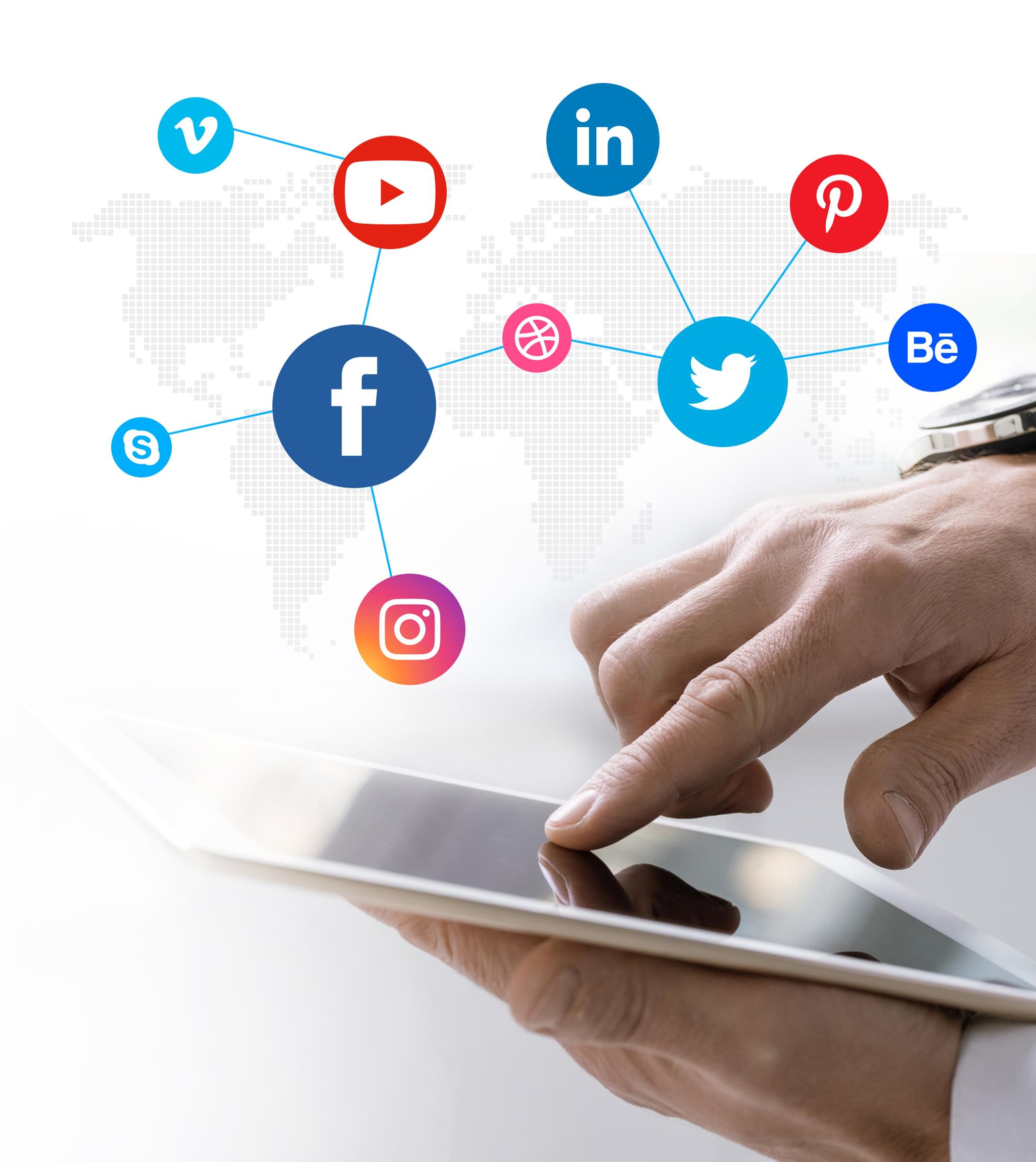 Looking for
Social Media Design?
View More
3.5 billion people – or 45% of the entire world's population - use social media platforms daily. They're sitting there, waiting for you.
There are also thousands of rival companies, killing themselves to be seen by those people before you. That's why companies spend $25+ billion yearly on digital advertising budgets.
Imagine connecting with those people without spending millions on PPC advertising… imagine engaging them, drawing them in, and converting them into customers with only your brand's unique identity…
Read more...
It's possible. But it requires you to dedicate time and money to your social media presence, a coherent, planned strategy that incorporates advanced market research and the latest design ideas, and someone who can create amazing social media designs that get attention (and clicks).
It requires Stan Agency.
What sets Stan Agency apart from the competition?
We're a USA-based agency specializing in developing quality, creative social media design for companies looking to leverage their online platforms into profits and influence. We offer a range of other services, including packaging and box design, graphic design for advertisements, and social media page designs.
Our team has decades worth of experience in crafting creative and innovative graphics and images that can be used in a variety of ways, from social media feed designs to cover and profile photos. We'll collaborate to develop the graphics you need to communicate your brand identity and values to the people who matter most: your target audience.
We're committed to making your brand and product image stand out through innovative graphic design for social media – at an affordable price.
Why does social media graphic design matter?
Most people visit a business's social media page before they view their website. So, it's become more important than ever to devote as many resources to your own social media pages as any landing or home page.
Since social media is a visual format, it's essential that you fill your page with compelling graphics.
When your customers view your social media feeds, what do they see? Bland, uninteresting motivational quotes and pictures of sunsets? Or does your feed tell them about your brand? Does it highlight your products and services in a visceral, meaningful way?
Does it make them care?
It should.
How can Stan Agency help you?
To craft the most engaging social media designs possible, we'll take the following approach with you…
We begin with a comprehensive consultation process. We'll learn everything we can about your business, brand, products and services, industry trends, and the social media visuals belonging to any competing companies. Then, we'll discover any goals you may have for your social media presence.
Once understand your position, we'll take everything we've learned, along with inspiration from you, and our professional design team will compile a brief, including rough examples for your consideration.
Depending on the consultation, this may include cover photo design ideas, social media feed design concepts, etc. We'll finalize the order and offer an approximate final cost.
Once we've discussed everything and decided on the best options to pursue, we'll unleash our graphic designers to do what they do best: create.
Once your social media design ideas have been transformed into concrete reality, you'll be able to immediately implement them into your social media presence, enjoying the many benefits they bring.
Don't settle for a mediocre social media presence any longer. Reach new customers, develop deeper relationships with old ones, and make brand awareness skyrocket with quality, creative social media design.
If you'd like to learn more about our social media design services, contact us today.